Punch Line – Eine Frau steigt in den Ring
A film by Kati Zambito
Austria 2016, TV documentary, 53 min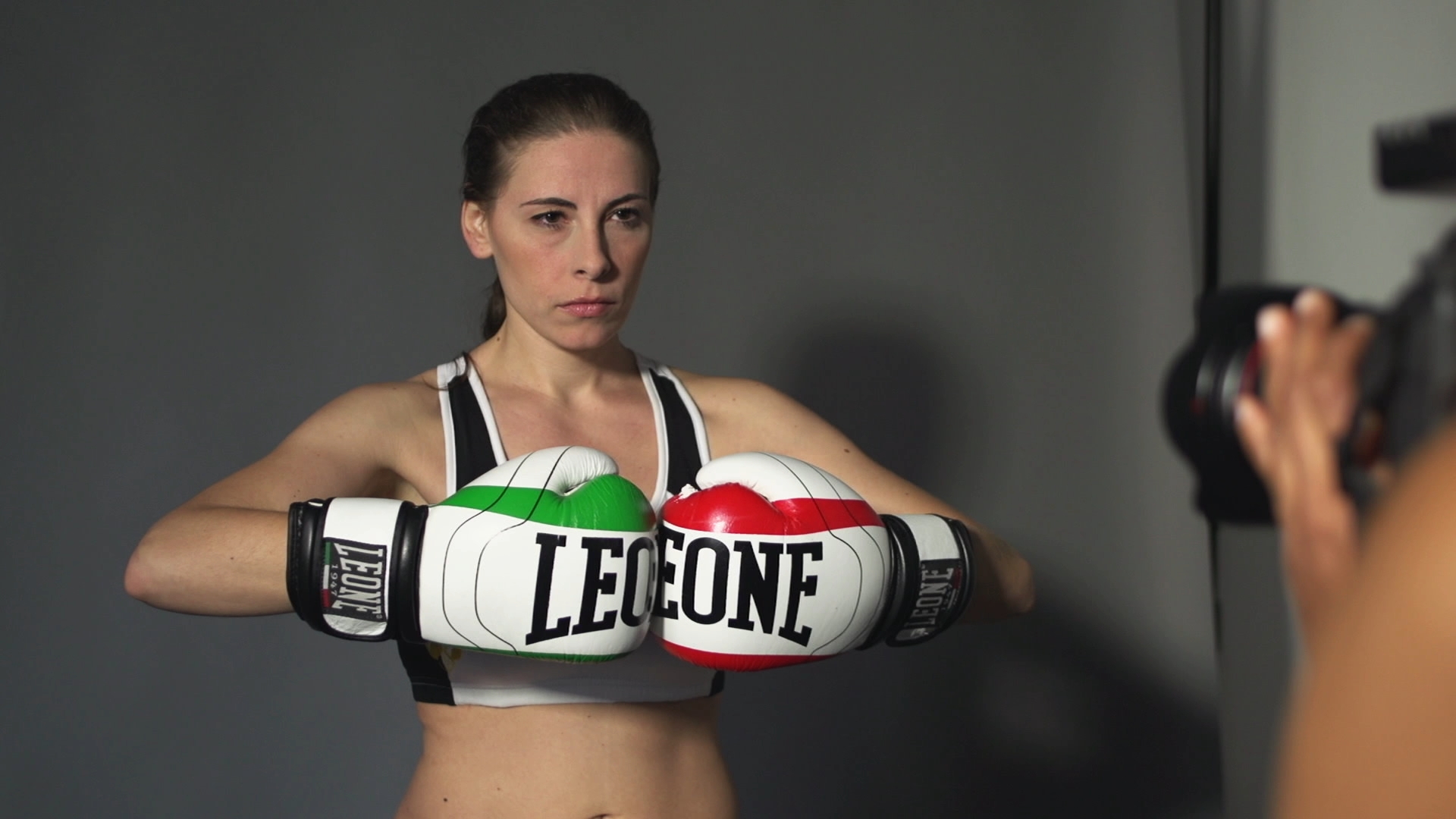 DATES:
March 6, 2017, 11:55 pm , 3sat
March 9, 2017, 4:15, 3 sat
July 3, 2016, 11:05 pm, ORF 2 (series dok.film/TV-Erstausendung)
Synopsis
Punch Line accompanies 36-year-old Kati Zambito on her way from intensive training to her first boxing competition.
The preparation for the event, in which there can only be one winner, allows her to see boxing with different eyes:
She recognizes parallels to current issues in our society and sees the challenges in boxing as a mirror to the
alltäglichen "Kampf des Lebens".
Downloads
– press kit
– film stills (© Daniela Praher Filmproduktion & ORF)
– Regiefoto Kati Zambito (© Christopher Klettermayer)
All downloadable content is subject to copyright law and may only be used
can be used with a copyright notice and in connection with the film.
Press review
Der Standard, TV diary, July 4th, 2016
Der Standard, TV diary online, July 4th, 2016
Der Standard, photo series by Robert Newald, July 1st, 2016
Die Presse, July 1st, 2016
Die Presse, online, 1. Juli 2016
OÖ Nachrichten, July 5th, 2016
Kurier, July 3rd, 2016
Die Kronenzeitung, July 3rd, 2016
Die Kronenzeitung, TV Kritik, July 5th, 2016
Wiener Bezirkszeitung, title page, July 2016
Wiener Bezirkszeitung, article, July 2016
Wiener Bezirkszeitung, article, online, July 2016
tele Tipps, July 3, 2016
TV Media, July 3rd 2016
Celluloid 4/2016
3sat, Kulturmagazin 1/2017_1
3sat, Kulturmagazin 1/2017_2
Badische Latest News, 4. März 2017
Der Standard, March 6th 2017
derstandard.at/Newalds Photoblog, March 6th 2017
derstandard.at/Etat/TV, March 6th 2017
Kurier, March 5th 2017
RP online, March 2017
RTV, March 2017
Sportmagazin, March 2017
Stimme.de, February 18th 2017
TV Today, 2017
TV Spielfilm, February 2017
Weser Kurier, Februar 10th 2017
wienerin.at, Februar 22nd 2017
Credits
With
Chen Bing, Elisabetta Di Carlo, Domenica Di Carlo, Carolina Carvalho, Alexandra Castelluzzo, Rosa Cavaco,
Herta Erblich, Debora Fernandes, Melanie Fraunschiel, Alesia Graf, Tatiana Kai-Browne, Marijana Kaldrmdzic,
Paris Lainas, Manfred Luckas, Rahimi Mazaher, Cristiana Monteiro, Sultan Musaev, Daniel Nader, Marcos Nader,
Thomas Nash, Csilla Némedi-Varga, Dalibor Nikolic, Gerald Pelikan, Irene Santovac-Friedl, Heinz Schultz,
Nina Seemann, Monalisa Steiner Domenico Zambito, Francisca Zambito, Kati Zambito
Direction & Concept: Kati Zambito
Direction Mentoring: Wilfried Reichel
Dramaturgy: Thomas Nash
Camera: Viktor Schaider, Binsar Pandjaitan
Camera & Steadicam: Martin Kreslehner
Additional camera (boxing match): Daniel Binder, Johannes Öhe
Camera (research): Daniel Steiner, Andreas Reisenbauer, Christian Hörlesberger
Camera Assistant & Focus Puller (research): Miriam Kandel, Michael Sauberer, Dominik Schulz
Sound: Andreas Ladik, Michael Bauer
Sound assistant: Mariusz Orchel
Sound (research): Oliver Held
Sound post-production: BLAUTÖNE
Mixing engineer: Matthias Ermert
Sound studio coordination: Eva Reithofer
Speaker: Alexandra Krismer, Paul Matic
Music: Miguel & Nash (Michael Bauer & Thomas Nash)
Editor: Birgit Obkircher, Stefan Fauland
Editor Supervisor: Alexandra Löwy
Editor Trailer (research): Monica Parii
Cover graphic: Micha Pichlkastner
Color Grading: Christian Leiss
Digital image processing: LEISS Postproduction
Casting Portugal: Francisca Zambito
Translations: Yi Su, Weina Zhao
Photography: Monalisa Steiner
Photos boxers
Umar Dzambekov, Ndricim Emini, Howig Grigorian, Daniel Janicijevic, Rahimi Mazaher,
Marcel Meinl, Stefan Nikolic, Anil Özdemir, Suleiman Taher, Kushtrim Veseli
Music
"Background Hero"
"Der Denker"
"Knockout Johnny"
"Sleepy Asian"
(Composition: Miguel & Nash)
"Housemaster"
"Stakkato"
"Rainbow Forest"
(Composition: Nash)
"Dawn"
"Nature Trip"
(Composition: Miguel Campesino)
"Teeth Thief"
(Composition: Miguel & Nash feat. Zambito)
"One Night Stand (Sextended Mix)"
(Composition: alCrewholic Feat. Nash)
Excerpt from the music video "The Shadowboxer", A 2011
Regie: Hansjörg Schmoller, Kamera: Thomas Parb,
Music: Rudolf Gottsberger/Studio Rot
Excerpt from the video "Begegnung", A 2016
Director & Camera: Germaine Haller
Thanks to
Ully Aris, Silvia Arrer, Alexander Bachmayer, Naser Bajrami, Alexandra Castelluzzo, Björn Dade, Andreas Decker,
Ines Divkovic, Kaya Diyap, Rupert Dworak, Katharina Egger, Benard Faniku, Alexander Fennon, William Edouard Franck,
Erik Greiner, Dominique Greger, Howig Grigorijan, Ahmed Hashim, Christa Herrmann, Nadine Herrmann, Peter Herrmann,
Marcel Huptyc, Ruth Kaaserer, Stella Kigilcim, Manuel Karrer, Max Kliewer, Lisa-Maria Knotek, Josef Koglmüller, Vedran
Kos, Michaela Kotásková, Marius Körner, Oliver Letizky, Regina Lettner, Wolfgang Liemberger, Daniel Maia, Abey Maiyegun,
Nojim Maiyegun, Gianfranco Manzan, Ganna Margaryan, Matthias Marschik, Alix Martin, Anwer Ali Mohsini, Günther
Moosbauer, Anna Nashandasse, Bernhard Nashandasse, Pia Nashandasse, Pios Nashandasse, Anil Özdemir, Gertrud Pfister,
Reinhard Pichler, Vlado Priborsky, Stefan Prohinig, Gregor Rasek, Jessica Richter, Andreas Rusch, Christian Rusch, Manfred
Sarközi, Patrick Spanbauer/Tutu and the Bodyrockets, Georg Stoifl, Angelika Maria Szklenár, Roman Tolic, Cornelia Unger,
Themistoklis Velentos, Gerlinde Weinhäupl, Cornelia Werner, Li Yan, Anita Zuckerhut
Blendwerk Filmmaschinerie, Boxclub Bounce, Ernst Dangl GmbH, Digirental/Koluder KG, Fotostudio Norman Kathi "ohne Kohle",
Galvi Textildruck OG, Jab-Club, Leonesport, Overdub Recording Studios, Kulturhaus Pottschach, Runway Studio, Stadtbibliothek
Stuttgart / Yi Architects, Architekt: Eun Young Yi, Boxclub Ternitz, Gemeinde Ternitz, Pizzeria La Valetta, Zeitecht KG
Alfred Grinschgl, Margarete Moser, Gilbert Petutschnig, Katrin Roth-Fuchs, Gerlinde Seitner
Production management: Daniel Kundi
ORF production: Rina Bohland
ORF editorial staff: Sharon Nuni, Siegfried Steinlechner
ORF management: Martin Traxl
Producer: Daniela Praher
A coproduction by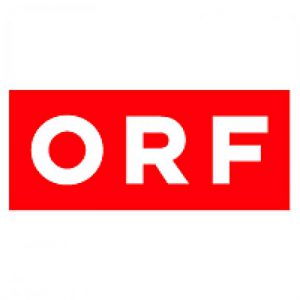 © 2016 Daniela Praher Filmproduktion & ORF
IMPRINT – © 2021 Praherfilm